Birgitta Hoffmann and Nirvana Romell
Würzburg Fortress and Vierzehnheiligen Church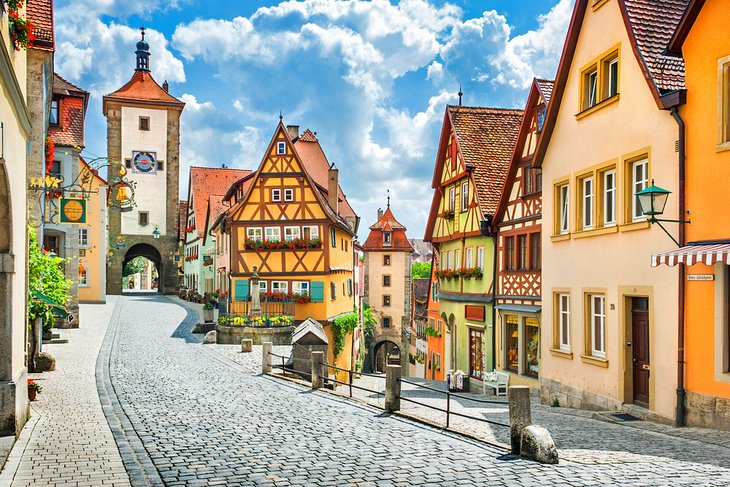 Rothenburg ob der Tauber and Darmstadt Mathildenhöhe
Mainfranken, the northernmost part of Bavaria was for much of its history the centre of two very independent prince-bishoprics, as well as the crossing point of the North South and East West trade routes, as well as providing the resources for local industry such as glass making and wine growing. As a consequence, the local towns and bishops grew rich in trade and the prince-bishops as princes of the Holy Roman Empire spend large sums to display their power, by investing heavily in Castles, residences and ostentatious churches and monasteries. Their position in the heart of the Empire, however, made them also the target for much raiding and warfare, all of which we will explore in this dayschool.
Dayschool: Friday, 13 January 2016            Time: 11am– 4pm.
Venue:
Wilmslow Parish Hall, Cliff Road, Wilmslow, Cheshire, SK9 4AA
Please note: The car park is a pay and display car park (£2).
| | | | |
| --- | --- | --- | --- |
| Price | Concessions | Minimum No. | Maximum No. |
| £32 | £28* | 9 | 35 |
*£28, if booked before 15th December, 2016.
Contact: Birgitta Hoffmann, 55 Broadwalk, Wilmslow, Cheshire, SK9 5PLemail: latinteacher@btinternet.com phone: 0161 300 5532/07747 533 070