Sarah Griffiths & Birgitta Hoffmann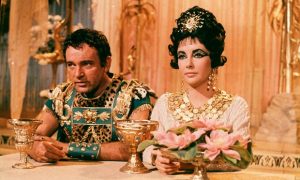 Following the conquest of Egypt by Alexander the Great in 332 BC, the Ptolemaic Dynasty ruled Egypt for nearly 300 years, presiding over one of the most wealthy, prestigious and powerful countries in the Mediterranean world.
But a new power was emerging in the West: as the Ptolemies succumbed to sibling rivalries, wars and civil unrest, Rome watched, waited and then stepped in.
Sarah Griffiths and Birgitta Hoffman will explore the changing political relationship between Egypt and Rome and trace the series of catastrophic events leading to Rome's annexation of Egypt and the end of more than 3000 years of Pharaonic rule.
Dayschool: Saturday,  20 October 2018    Time: 10.30– 16.30
Venue:
Cross Street Chapel
Cross Street, Manchester, M2 1NL
| | | | |
| --- | --- | --- | --- |
| Price | Concessions | Minimum No. | Maximum No. |
| £40 | | 6 | 40 |
To book, complete the MANCENT booking form and send it with cheque payment to:
Sarah Griffiths, 50 Lymington Road, Wallasey, Merseyside, CH44 3EF
or to Birgitta Hoffmann, 55 Broadwalk, Wilmslow, Cheshire, SK9 5PL,
email: latinteacher@btinternet.com phone: 07747 533070