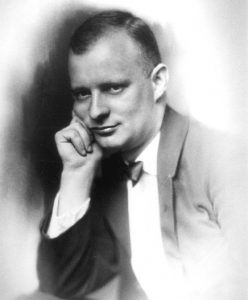 Gareth Curtis
The Hitler years provide a dramatic example of what can happen to music in a totalitarian state. Almost at a stroke, the freedom and experimentation of Weimar Republic culture was closed down, after which new music was forced to be ideologically appropriate and had to prove itself worthy of a supposed Aryan heritage.
The course will explore a number of key topics: musical life in the later years of the Weimar Republic, and why the Third Reich rejected it so completely; the hero-worship of the great Germanic composers of the past, especially Wagner, and how this affected composers of the Hitler period; and the systems put in place to ensure that new music was politically acceptable. We shall also examine the experience of selected individual composers, notably Strauss, whose relationship with the regime was at best ambiguous, and Hindemith, whose more subversive attitudes soon forced him to emigrate.
Day: Mondays Time: 2pm– 4pm
Six weeks, starting 5 November -10 December, 2018.
Venue:
Brook Road Methodist Church,
Davyhulme,
Urmston
M41 5RQ
| | | | |
| --- | --- | --- | --- |
| Price | Concessions | Minimum No. | Maximum No. |
| £54 | | 10 | 30 |
Please book before 22 October 2018
To book, complete the MANCENT booking form and send it with payment to
Gareth Curtis, 25 Westbourne Park, Urmston, Manchester, M41 0XR
email:curtismusic@btinternet.com phone:0161 747 8687