Gareth Curtis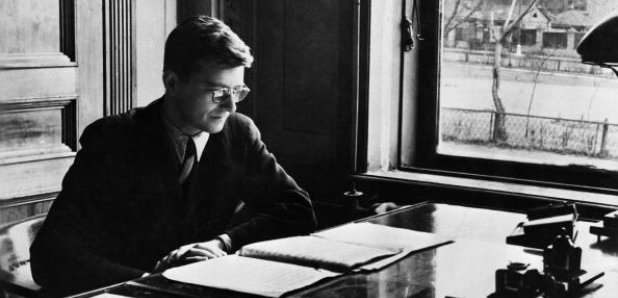 This is the second of three linked courses exploring Russian music during the Soviet era, and deals with what was probably the most repressive period of Stalin's leadership. As we examine how composers managed to live with this, the work of Shostakovich will feature prominently, especially his war-time symphonies; now, however, Prokofiev also becomes important, and the picture will be further filled out by exploring the music of lesser-known figures. Though linked to the earlier course, this one will be entirely self-standing, and does not require that you attended last term.
Recommended reading:
Abraham et al., The New Grove Russian Masters 2: Rimsky-Korsakov, Rakhmaninov, Skryabin, Prokofiev, Shostakovich. London, 1986.
Schwarz, Music and Musical Life in Soviet Russia: 1917-1981. London, 1983.
Tomoff, Creative Union: The Professional Organization of Soviet Composers, 1939-1953. Ithaca, 2006.
There are many books about Shostakovich, of which these are a selection:
L.E. Fay, Shostakovich: A Life. New York, 1999.
MacDonald, The New Shostakovich. London, 1990.
Volkov, Testimony: The Memoirs of Dmitri Shostakovich. London, 1987.
Wilson, Shostakovich: a Life Remembered. London, 1994.
For details of controversies over-interpreting his music, see
Day: Mondays Time: 2pm– 4pm
Six weeks, starting  16th January-20th February, 2017.
Venue:
Brook Road Methodist Church,
Davyhulme,
Urmston
M41 5RQ
| | | | |
| --- | --- | --- | --- |
| Price | Concessions | Minimum No. | Maximum No. |
| £54 | | 10 | 30 |
Please book before 30th December, 2016
To book, complete the MANCENT booking form and send it with payment to
Gareth Curtis, 25 Westbourne Park, Urmston, Manchester, M41 0XR
email: curtismusic@btinternet.com phone:0161 747 8687