A Day Conference on 30 September 2o17
Jo Backhouse, Sarah Griffiths, Birgitta Hoffmann and Michael Tunnicliffe
In this day school MANCENT's lecturers on the Ancient World come together to explore, how the Ancient World and its cultures influenced Western Art. We will be looking at our ideas of depicting the human body, telling stories through pictures, the use of decorative ornament as well as much of our symbolism.
How were our ideas of Western Art formed? Why do we depicts humans the way we do? Were does our love for ornament come from? How did these concepts get transmitted from Antiquity to the Middle Age and Modern Europe?
10.30: Doors open
11.00-11.45: Lecture 1:
Egyptian Art and Artists: Can we identify the individual?' (Jo Backhouse)
This will consider the collective and individual nature of Egyptian art and artists and also the concept of portraiture – can we identify the individual?
11.45-12.00 Break
12.00-12.45: Lecture 2:
Roman and Hellenistic Art – Sarah Griffiths
Lunch: 12.45-13.45
13.45- 14.45 Lecture 3: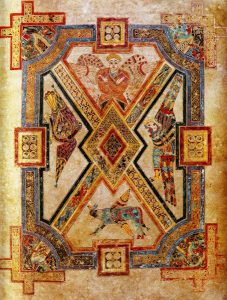 Horror Vacui? – the rise of the ornament from the Bronze Age to the Middle Ages. (Birgitta Hoffmann)
The use of decoration on objects and within paintings is everywhere in European Art, but how far does it date back. And does Early Western art really hate empty spaces (horror vacui?)
14.45 -15.00 coffee
15.00- 15.45 Lecture 4:
The Beginnings of Christian Art (Michael Tunnicliffe)
15.45-16.30 : Discussion
16.30: End
Dayschool: Saturday,  30th September 2017    Time: 10.30am– 4.30pm
Venue:
Cross Street Chapel
Cross Street, Manchester, M2 1NL
| | | | |
| --- | --- | --- | --- |
| Price | Concessions | Minimum No. | Maximum No. |
| £40 | | 6 | 60 |
Please note Sarah has recently changed address. To book, complete the MANCENT booking form and send it with cheque payment to:
Birgitta Hoffmann, 55 Broadwalk, Wilmslow, Cheshire, SK9 5PL
tel: 07747 533070 email: latinteacher@btinternet.com